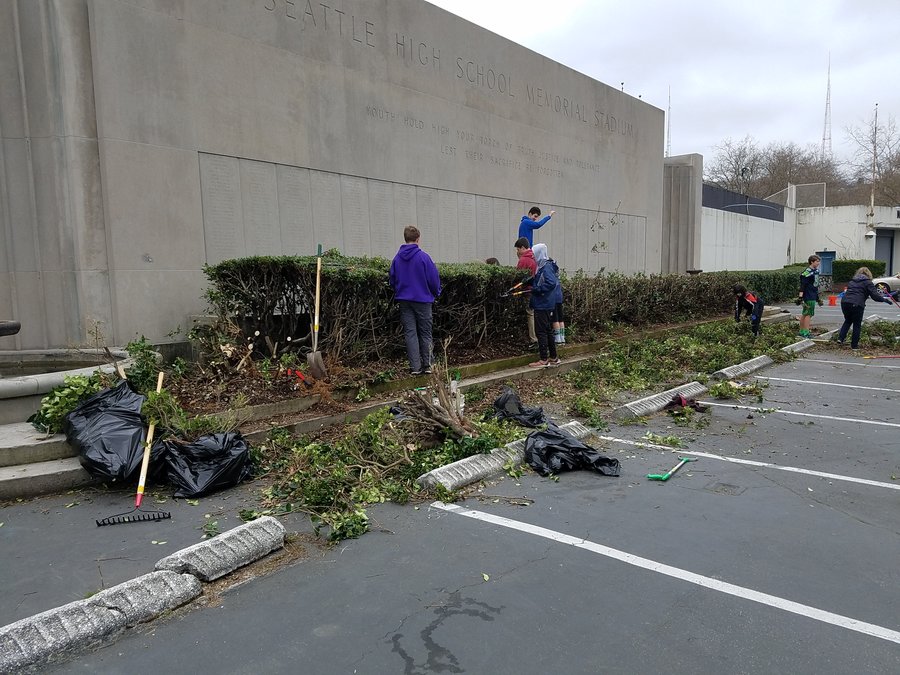 Peter Gockowski '18 recently organized a group of Eagle Scouts to help restore a wall outside of Seattle Center's Memorial Stadium. After one of Peter's football games he learned that Memorial Stadium was built in 1947 to honor Seattle high-school student alumni who died in World War II. Nearly 800 people are listed on the wall. After noticing that the wall was partly obscured by trash-strewn, overgrown hedges, Peter obtained permission from Seattle Public Schools for a cleanup.
Click HERE to read the full article in The Seattle Times and HERE to listen to an interview with Peter, his Dad and Monte Kohler on the Dave Ross Radio Show.
Thank you to Peter for all of his hard work and for noticing the important need in our community. Yet another example of the young men at O'Dea living lives of character, faith and service.