Join us October 13, 2022!
The Wall of Honor recognizes the outstanding achievements of student-athletes, coaches, administrators and others who best exhibit excellence and integrity and have contributed to the proud athletic tradition of O'Dea High School. Join us on October 13th as we honor the 2022 inductees and raise funds for enhancements to the Bishop Gill Gymnasium!
Congratulations to our 2022 Inductees!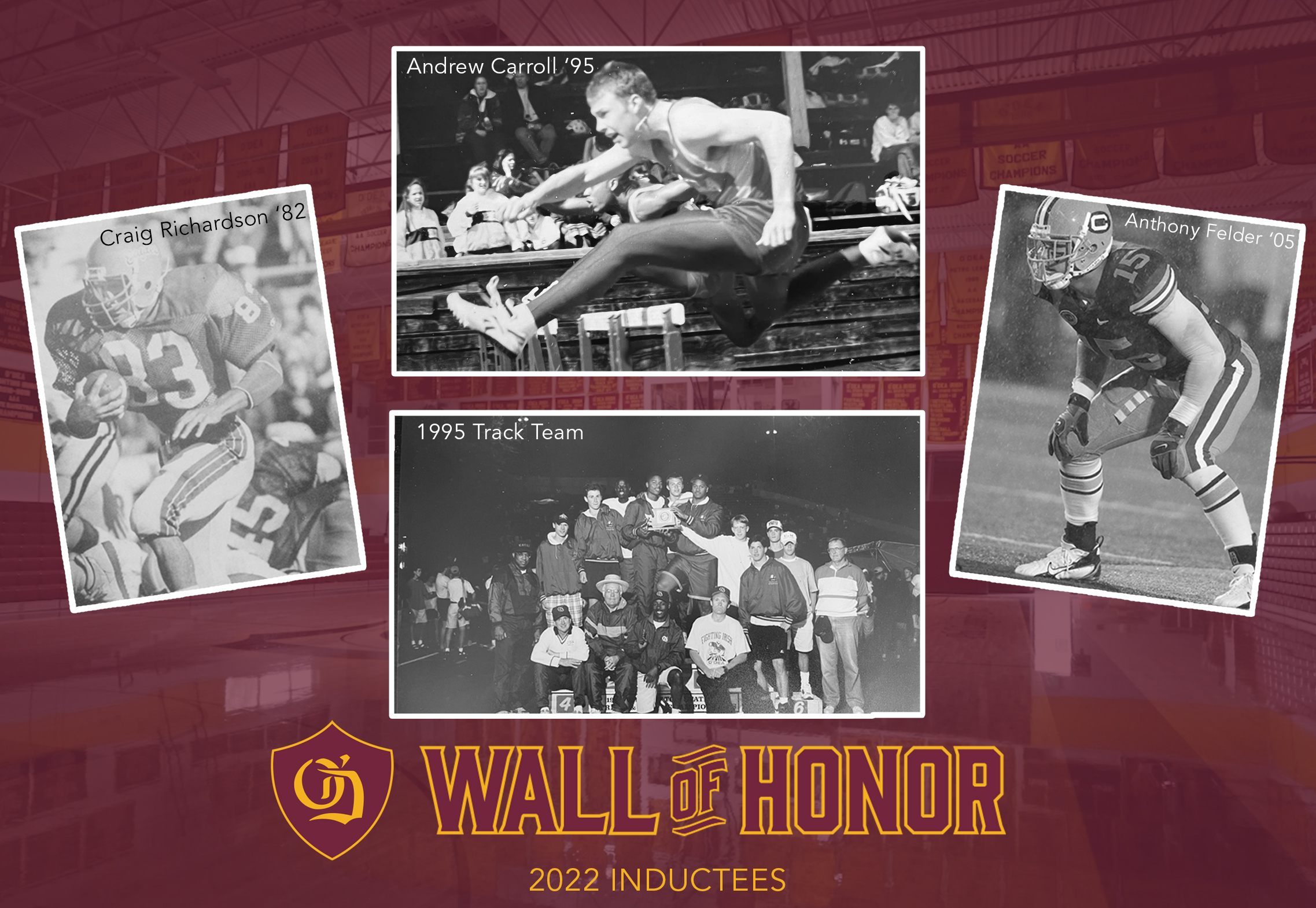 Wall of Honor Fund-A-Need
Enhancements to the O'Dea Gymnasium featuring a new video scoreboard.
O'Dea is invested in technology for our students, for our educators, and for our building. Over the last few years, we have installed learning technology in the classrooms, we have strengthened our infrastructure, and we have created new curriculum to prepare the young men of O'Dea for careers in technology. Now it is time to invest in technology in the gym. A new video scoreboard will not only showcase O'Dea basketball games through a heightened fan experience but will provide enriched experiences and curriculum enhancements to the Digital Media Club, Digital Arts, and Sports Journalism classes. Because of you, students will be able to create pregame and postgame content, code game break entertainment, report on games, and interview coaches and players. Students will build resumes they'll be able to use when they graduate from O'Dea and you will have a great time at the games.
In a world that is focused on video creation and production, it is imperative that we expand the ability to provide O'Dea students opportunities in this area, so we are asking for your help today to purchase a new video scoreboard for Phil Lumpkin Court at the O'Dea Gymnasium.
Because of your past generosity, O'Dea is already providing streaming opportunities and technology in the classrooms via the Microsoft Surface Showcase School program, and now, we are further enhancing it within the Athletics program. And, Athletics and Academics aren't the only areas who will experience a benefit from this new scoreboard. The House Team will also utilize this new technology for House Competitions and Student Assemblies.
Winning with honor on the Phil Lumpkin Court will be enhanced by this new technology and we know, that with your help, this video scoreboard will become a reality for the students here at O'Dea.