Give Gold 2021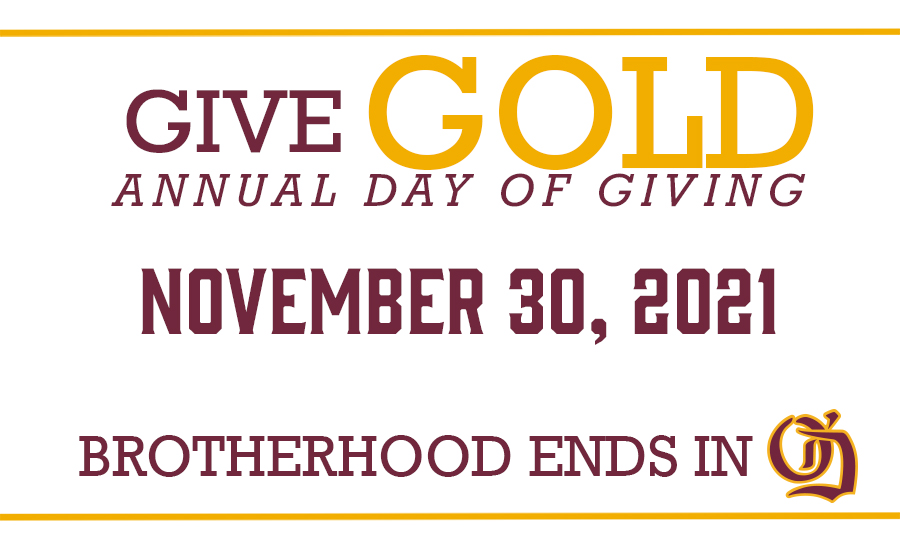 Brotherhood Ends in O'D.
This statement is impactful not only to alumni, but parents, friends, and our entire community. Every year the O'Dea community comes together for our annual day of giving, Give GOLD, because we recognize the importance of O'Dea's mission. The O'Dea Fund gives us the opportunity to provide a quality Catholic education to our students while teaching them to be men of Character, Faith, and Service.
Your contributions on Give Gold day will be used for:
Academics and Technology to ensure our students are best prepared for their future.
Financial Aid to help families who need assistance paying for tuition. This year we will be providing $1.6 million in aid.
Professional Development for our faculty and staff to ensure we are providing the best support to our students.
Education Support to proactively meet students where they are while providing academic services that promote equitable access to the O'Dea Experience.
Counseling to provide guidance with college, academic, and personal support.
We are grateful for any support you give us on this amazing day of giving. Thank you for Giving Gold on Tuesday, November 30, 2021!
Please contact Allie Thomas, Advancement Director, with questions.