The Fighting Irish are Fighting Cancer!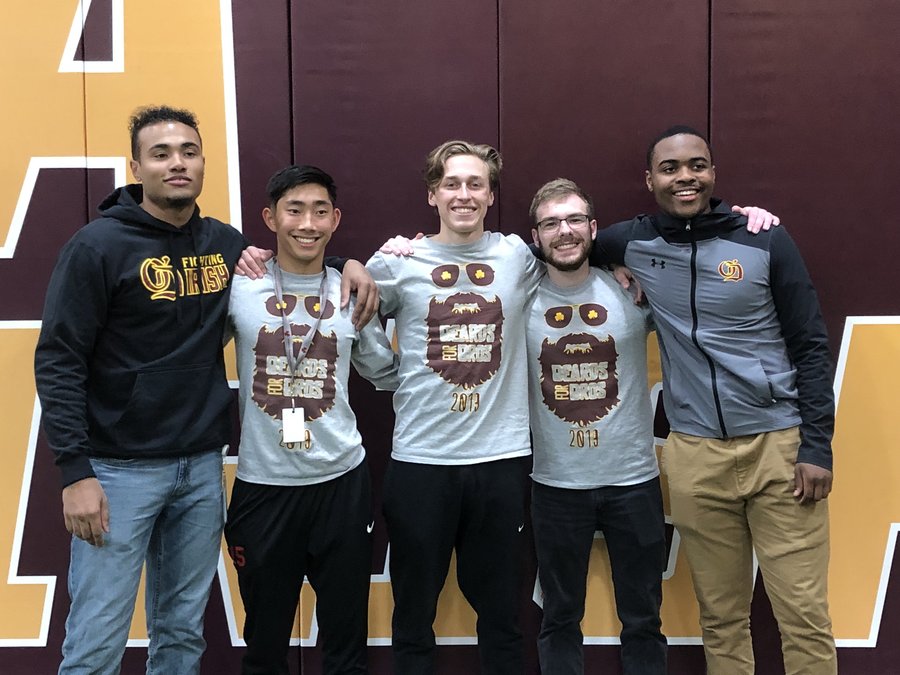 The 5th Annual Beards for Bros campaign has come to an end and the O'Dea students and community raised over $10,000 for adolescent medicine research at Seattle Children's Hospital. The closing assembly featured the popular beard contest in which student judges from Holy Names Academy judged student beard growers in categories such as "Best Chinstrap," "Best Goatee", and "Best Effort!" Thank you to all students, faculty, staff, families, community members, and alumni that helped support this important cause!
Pictured in this photo is the Fighting Irish, Fighting Cancer Junior Guild members: Matthew Suk, Hank Przelenski, Jack Irwin, and Mishael Powell, with our invited guest speaker, Milton Wright III, Children's Intensive Care Unit employee and cancer survivor.