Thank you for Celebrating O'Dea!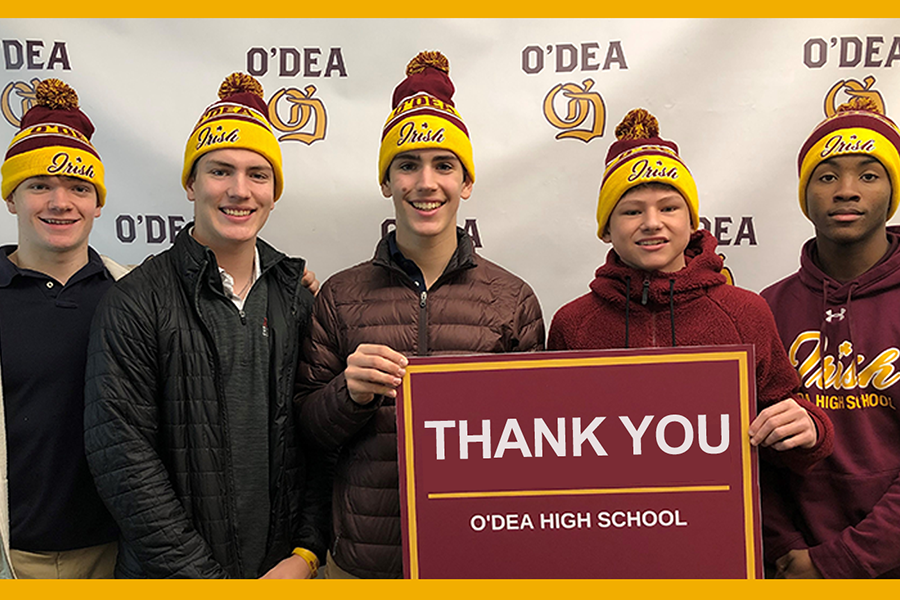 What an incredible week-long celebration of community, generosity, and spirit for the Fighting Irish! Thank you for supporting the young men of O'Dea High School at our Virtual Celebrate O'Dea Auction. Amidst the circumstances, we were able to come together for a wonderful cause. Thank you for helping us make our virtual event such a success raising $575,000 (& counting!) for the young men of O'Dea.
The sense of community shared by so many is what makes O'Dea great and this auction was no exception! Thank you to all families who donated auction items, volunteered on the committee, and to all those far and near who participated in bidding and spreading spirit on social media.