O'Dea Student collects 18,000 lbs of food for Northwest Harvest!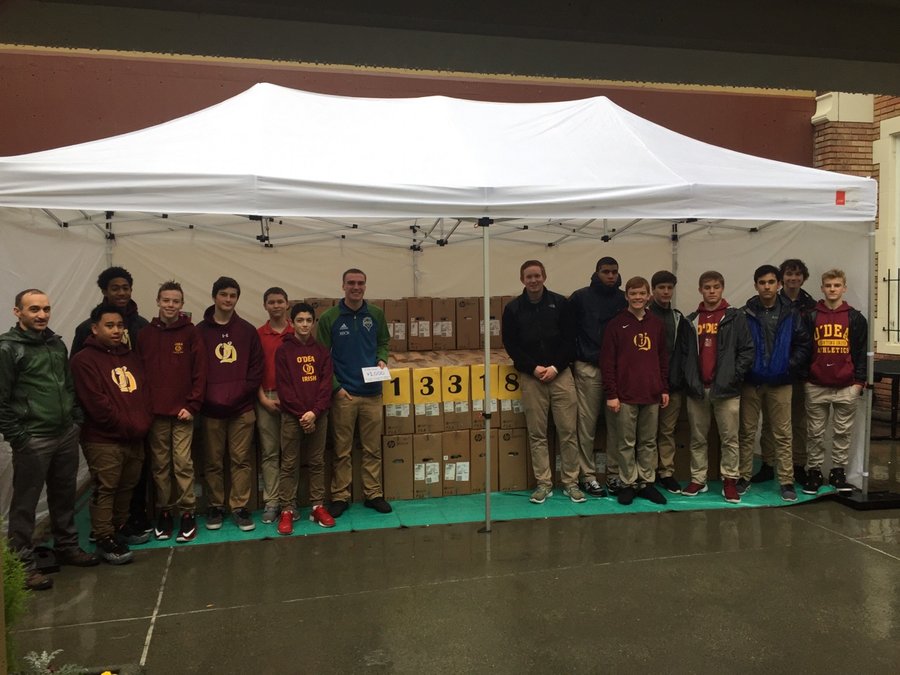 Four years and more than 18,000 pounds of donated food – it's quite the legacy high school student Sam Catherall is leaving behind.
When he began as a freshman at O'Dea High School, he collected more than 1,000 pounds of canned food for his school food drive, which is part of Home Team Harvest, the largest food drive in the state.
As a sophomore, he gathered more than 1,500 pounds. Junior year, about 2,500 pounds. This year, he wanted to hit 5,000 pounds.
Click HERE To see the full story on King5 News. Congratulations, Sam! And thank you to the rest of O'Dea High School that together brought in nearly 4,700 lbs of food this year. That's a total of 18,000 lbs donated to Northwest Harvest just this year!