O'Dea defeats Lincoln in a 3A football showdown!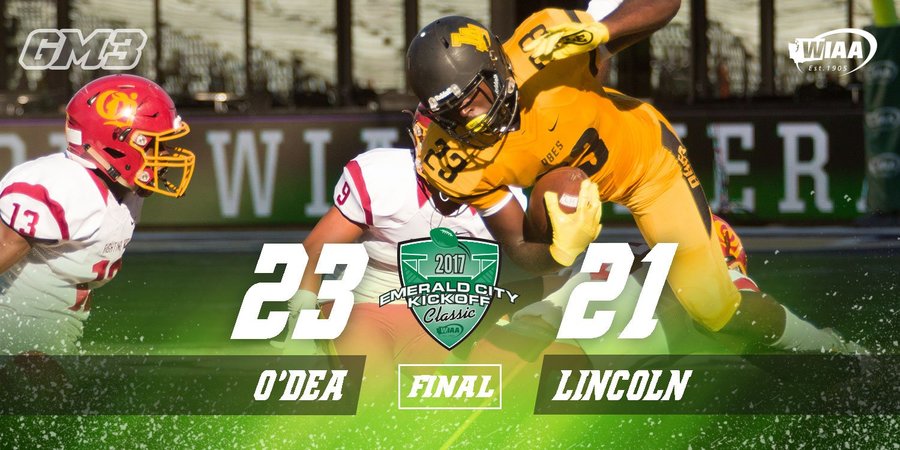 The O'Dea Fighting Irish came into the football season with high expectations.
They came up just short of a state championship last season, falling to Kamiakin in the 3A title game, and they return plenty of talent from that team.
With such high expectations, what better way to start the season than with a matchup against another state power? Both O'Dea and Lincoln came into Saturday's non-league game at Husky Stadium ranked in the top five in the state in the initial Associated Press poll of the season — O'Dea second and Lincoln fourth.
Both teams proved worthy of their ranking, but it was the Fighting Irish who escaped with a 23-21 victory, their third victory over the Abes in the past two seasons, including a 28-20 decision in last year's 3A state quarterfinals.
Click HERE to read the full article in the Seattle Times.