Irish Wrestlers are Metro Champions!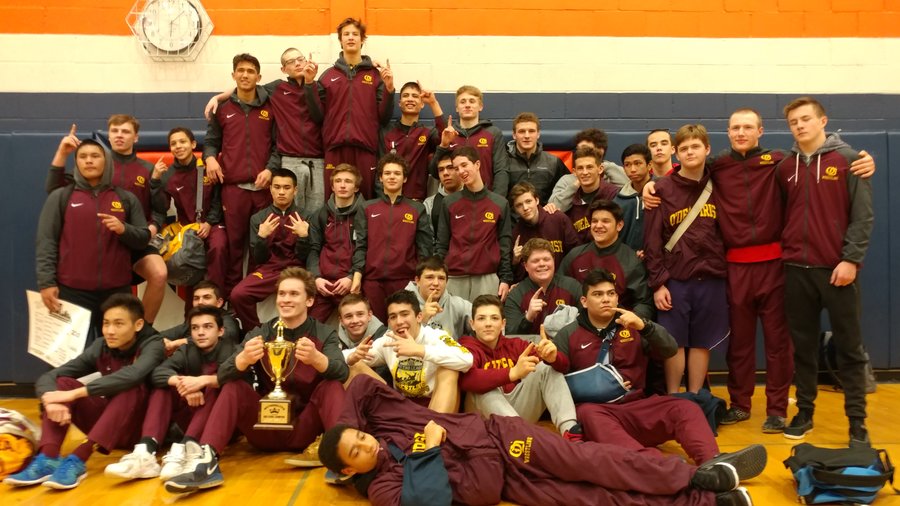 Congratulations to our Irish Grapplers as they earned their 22nd Metro Championship! The young men blew away the competition defeating second place Roosevelt by 120 points! The Irish had 8 wrestlers in the finals and 5 Champions! Dominic Gjurasic, Skylar Kloth, Jack Markowitz, Dustyn Camacho, and Chris Manning all took home the Gold while Nate Balinbin, Alan Badley and Marcutio Hamaker came away with 2nd place finishes. Overall, the Irish advance 22 wrestlers to the Regional Tournament, this Saturday, February 11th at 10AM at Chief Sealth High School.
In individual accolades, Jack Markowitz won the Outstanding Wrestler award for the Metro League in the upper weights, O'Dea alum Derek Lopez won the Metro Coach of the Year award for his work at Rainier Beach HS, and O'Dea alum Coach Balinbin was awarded the Metro Assistant Coach of the Year. Great job to all the wrestlers, parents, fans, and coaches! Go Irish and Go Grapplers!