Fighting Irish are STATE CHAMPIONS!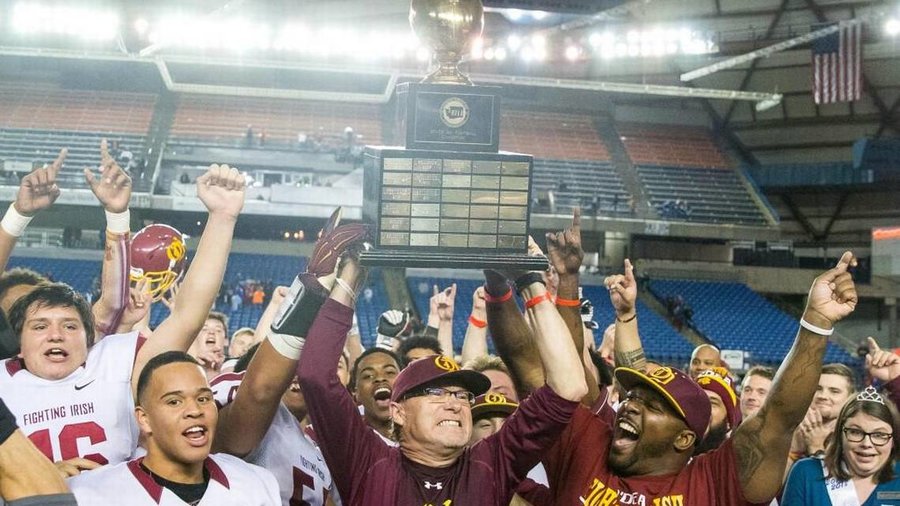 O'Dea's longtime coach, Monte Kohler, gets another victory shower – 22 years later in 38-11 title win over Rainier Beach.
The 33-year O'Dea High School football coach with the second-most wins in state history behind one Tumwater legend was doused as the final seconds ticked off the clock in a 38-11 victory over Rainier Beach for the 3A state title on Friday in the Tacoma Dome.
Click HERE to read the full article in The News Tribune!