Congratulations Fighting Irish for Signing Letters of Intent!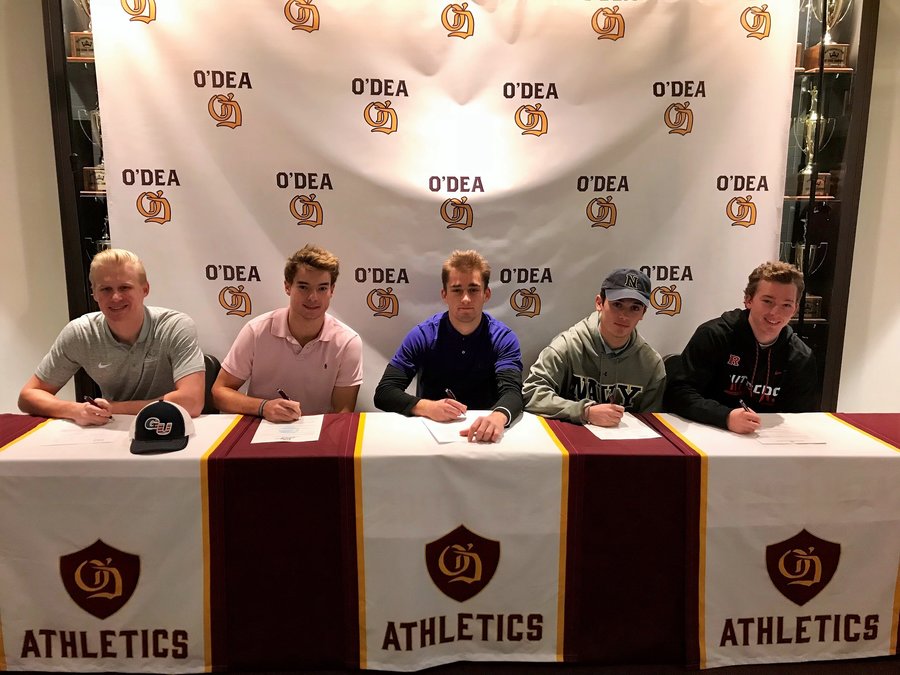 Congratulations to our very own Fighting Irish for signing their National Letters of Intent to play at the collegiate level. From left to right:
Benjamin Larson – Gonzaga University, Baseball
Johan Telkamp – Whittier College, Soccer
Russell Nickerson – Whittier College, Soccer
Samuel Dracobly – Navy, Lacrosse
Cole Daninger – Rutgers University, Lacrosse
The O'Dea community is proud of you. GO IRISH!