Fighting Irish bury the Prep Panthers to end the regular season!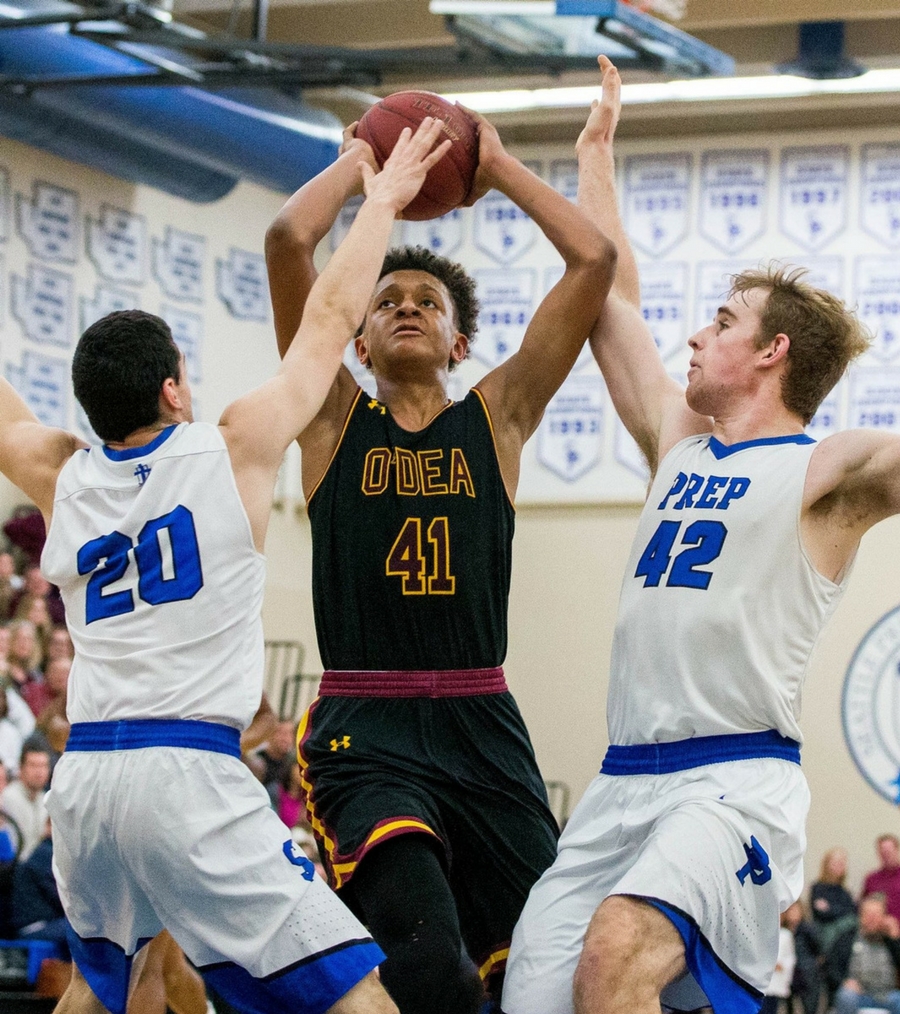 The No. 4 Irish used a 16-0 run to open the second half and beat the No. 8 Panthers 62-48 to wrap up the regular season. The Irish will now enter the Metro League Playoffs. To view the 2018 Metro League 3A Boys Boys District Championship bracket click HERE.
And click HERE to read the full article in the Seattle Times recapping the Irish victory over the Seattle Prep Panthers.