Fall 2020 Semester is Underway!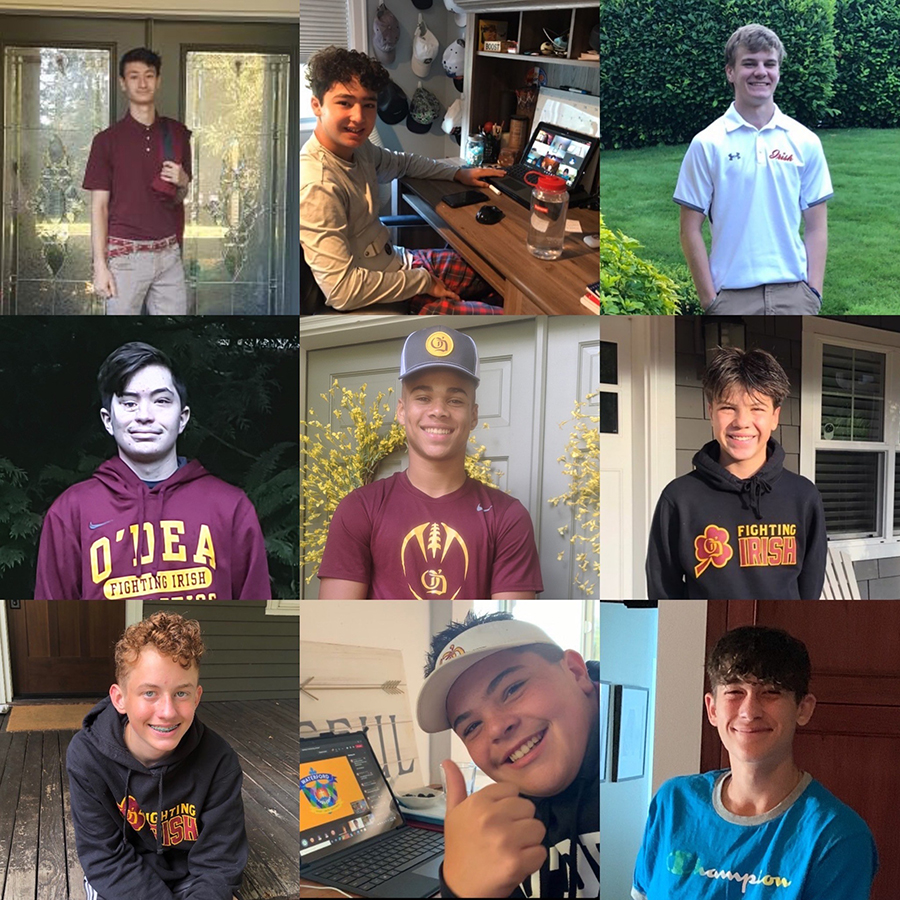 Welcome to the 2020-2021 school year! I embrace this first day of school with genuine excitement and joy. While summer planning is an essential part of my job, it is the energy that comes from students and teachers learning together, knowing the formation and strengthening of lifelong relationships have begun, and that our campus ministry, counseling, and House programming is underway. In our community prayer yesterday, I prayed for the capacity to support all students to reach their fullest potential, the courage to say what needs to be said, and for strength when we become weary. To remind a student who feels unseen, that no moment goes unnoticed by God. That we, as a Catholic high school community, need to continue to center all we do in our founding faith-based mission.
Acknowledging that for the first time in our nearly 100-year history, we open the school year with remote learning, the student support team has enhanced our assistance programs to bolster student achievement and wellbeing during the eSchool experience. For example, the Continuous Learning period, 12:30 pm-1:30 pm daily, provides an opportunity for all students the connect with their teaches in small-group seminars or 1:1 meetings. I encourage you to learn more about these student supports, beginning with the information provided in this edition of the O'Dea Family Bulletin. If you recognize that your son is struggling academically, socially, or emotionally, I encourage you to reach out so we can help partner with you in providing the support necessary.
Blessings!
Jim Walker
Principal