Encounter 100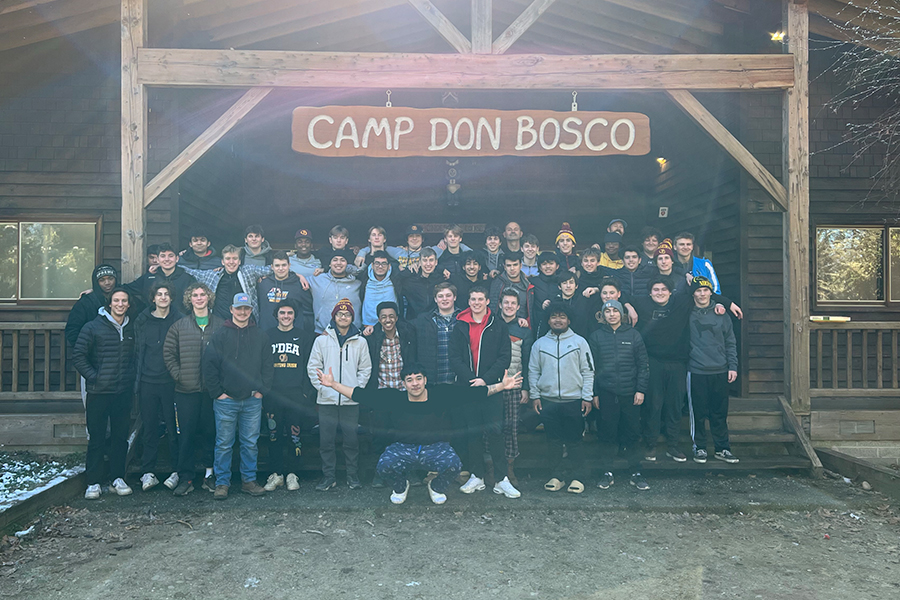 ENCOUNTER 100
Founded by former Campus Minister Rev. Tim Sauer in the Fall of 1985, the Encounter Retreat is a unique element of the O'Dea experience, allowing juniors and senior students to experience the true meaning of the O'Dea Brotherhood. Primarily held at Camp Don Bosco, in Carnation, WA, Encounter is a time to disconnect from day-to-day life and connect with fellow O'Dea brothers. Students have dedicated time to have powerful personal and spiritual experiences with themselves, their brothers, and God.
Hear from two students below about their Encounter experiences!
"Before going on Encounter 99, I was quite nervous. I had doubts about myself and was afraid that I might not like it. I was also concerned that, being an introvert, it would be geared more toward extroverts. However, during the retreat, hearing my peers opening up about their thoughts and feelings helped me gain the courage to open up, as well. Having quiet time to reflect in small groups reduced my anxiety. This has been my favorite retreat yet!"
-Andrew Nguyen '23
"The Encounter retreat allows you to be yourself with your classmates in a way that we don't experience at school. Encounter is quality time to talk about things unrelated to the classroom and a chance to be real with our classmates. This retreat also allowed me to form new friendships and strengthen old ones. Encounter is a fantastic experience!"  
– Aiden Sumner, '23
The 100th Encounter retreat will be held this spring, continuing a long-standing tradition at O'Dea! Many alumni have participated in this retreat and is often noted as one of the highlights of the O'Dea experience.