Celebrating 100 Years of Catholic Education!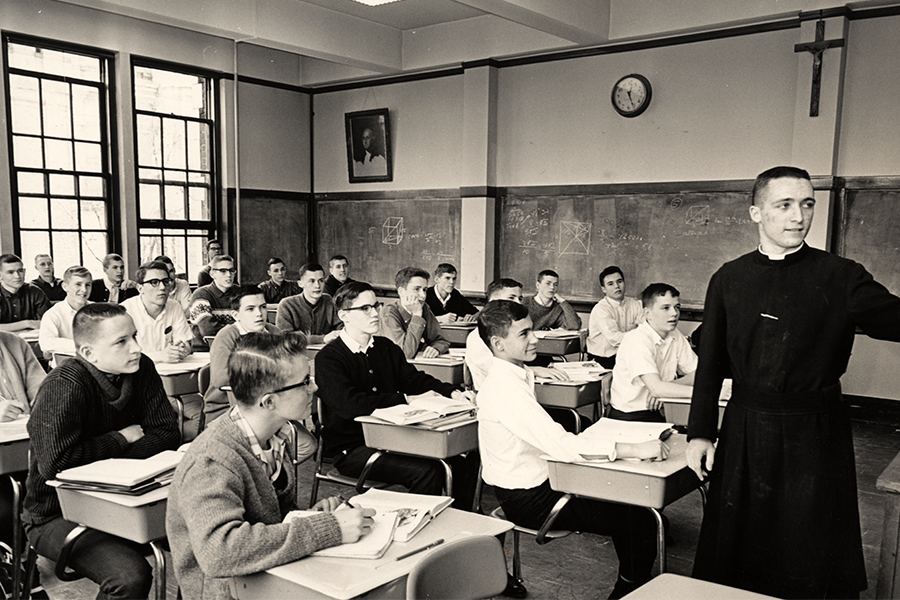 The 2022-2023 school year will celebrate and honor the O'Dea Centennial! This year-long celebration will honor and highlight the past 100 years of educating young men on First Hill. The Centennial will also provide an opportunity to look to the next 100 years. 
In 1923, 130 young men, including the 7th and 8th grade boys from Cathedral School, enrolled at the newly opened O'Dea High School for Boys. On March 16, 1924, Bishop Edward J. O'Dea, the school's namesake, presided over the official school dedication. In addition, an active athletic tradition began with the first O'Dea football team boasting a total of 11 players! Today, O'Dea is home to over 7,000 alumni and 500 young men. Students travel from over 90 different zip codes to First Hill for a Catholic education rooted in character, faith, and service. ​To follow along with Centennial specific activities and information, visit www.odeacentennial.org.