Celebrate O'Dea 2020 – Coming Soon!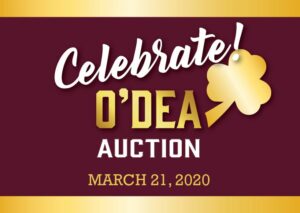 Click here or the image above to RSVP to the 2020 Celebrate O'Dea Auction! Saturday, March 21, 2020 – 5 PM – O'Dea High School
Sponsorship
We are currently looking for sponsors for the event. For more information click here.
Item Donation
To donate an item, please fill out a Procurement Form here.
Special thanks to our auction co-chairs, Rhonda Banchero (Paolo Banchero '21) and Julie Prentice (Owen Prentice '21). Questions? Please contact Advancement Director, Allie Thomas, at athomas@odea.org or (206) 923-7540.