GiveBIG for O'Dea!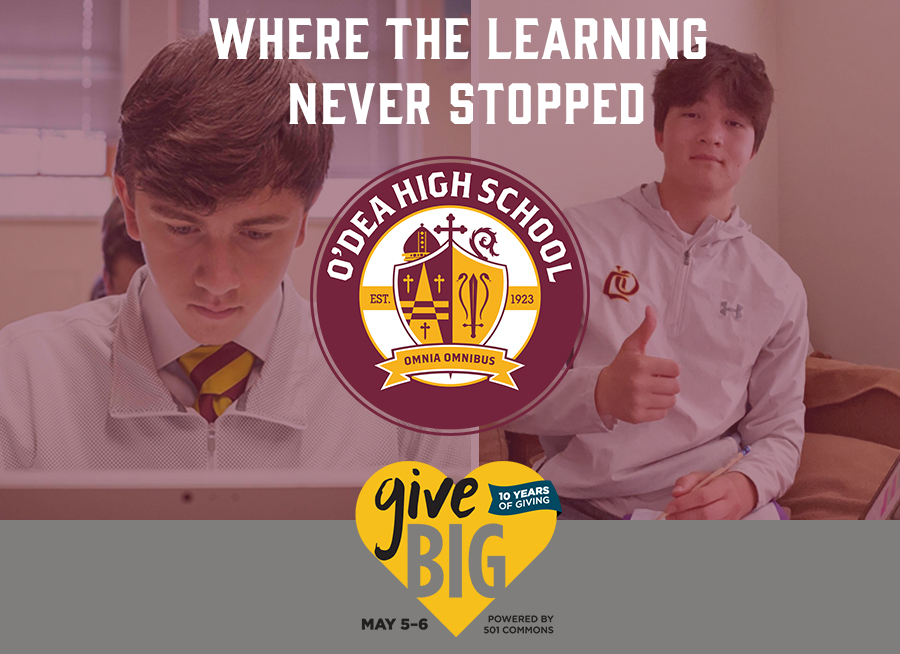 At O'Dea, the learning never stopped.
We recognize online learning is only as effective as the technology the students have in their hands. We ask for your support of O'Dea through GiveBIG.
A global pandemic changed the course of learning for O'Dea students, but we were ready. The transition was quick. During this time, three things held true.
Our O'Dea community came together quickly and compassionately.
Our faculty and students remained vigilant in learning.
Our 1:1 device program proved to be an essential tool, ensuring our entire student body had access to their continued education.Help us reach our goal of $30,000 to ensure that our students who receive financial aid have access to technology through our Surface Tablet Program.