Virtual Wall of Honor Inductee Celebration & Athletic Fundraiser
To buy tickets click here, to secure event sponsorship click here.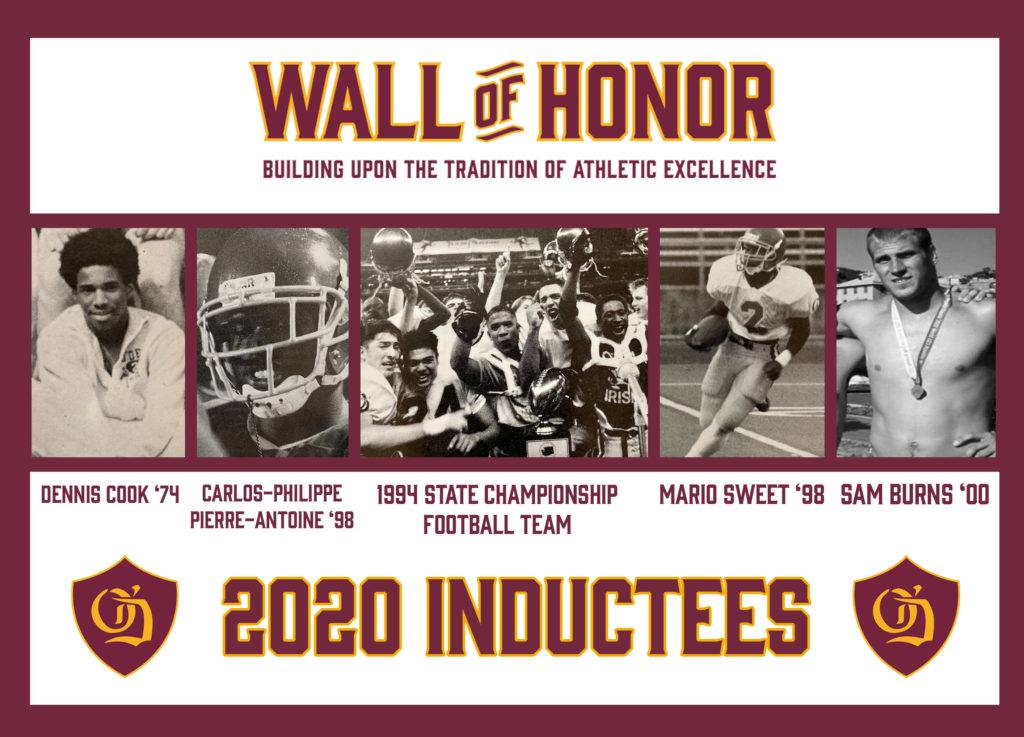 We are excited to celebrate this years' virtual event with you on Friday, October 16, 2020 at 7:00 PM.  The Athletic Wall of Honor recognizes the outstanding achievements of student-athletes, coaches, administrators and others who best exhibit the pursuit of excellence with integrity and have contributed to the proud athletic traditions of O'Dea High School.  Inductees epitomize great ability combined with diligence, perseverance and hard work during their time at O'Dea and beyond. The O'Dea athletic program is an extension of the school mission; participation prepares our young men to be men of character, faith, and service. Coaches strive to teach to the whole self and make athletics a learning environment both on and off the field. Thank you for helping continue this tradition for our current students!
Click HERE to view all members of O'Dea's esteemed Wall of Honor.