Annual Fund
Each year O'Dea High School has been blessed by our O'Dea community with generous gifts to the Annual Fund. These gifts are the cornerstone of the school's operating budget and support our highest priorities.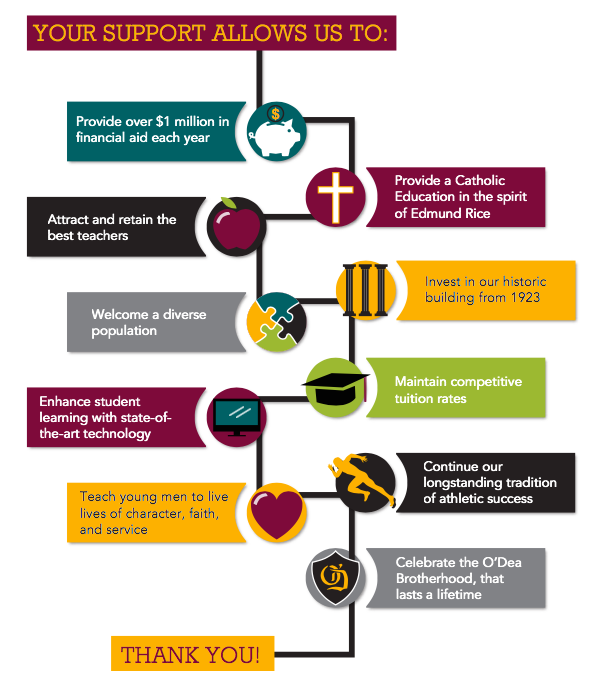 As seen in the Fall 2018 edition of the Irish Review, we accomplish a great good here at O'Dea High School. It is with your help that this is possible. Your support allows us to continue to provide a quality education for the remarkable minds and spirits of tomorrow's leaders.
We appreciate your generosity and realize O'Dea High School would not be where we are without the incredible members of our community.